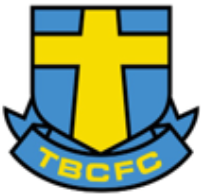 Thornbury Baptist Church Football Club
We are a football club that aims to represent Thornbury Baptist Church in the Bristol Churches Football League. Our home games are played on a Saturday morning at the Jubilee Fields at Alveston. We have some players who regularly attend church alongside others who have no other connection with church, and these guys are happy to bring their friends along. So we are an outreach project seeking to promote a Christian ethos and introduce people to Jesus.
We have enjoyed success on the field through winning the Gloucester Football Association Minor Cup in 2014 and 2016, both great occasions played at GFA headquarters in Almondsbury. We also uphold high standards of conduct and have won the Solomon Trophy for fair play on many occasions, most recently in the 2018/9 season.
We train on Wednesday evening at Marlwood School where new players are always welcome to join us.
We are managed by Rich Ocone with David Finney as Chairman.  For more information contact us through the church office.