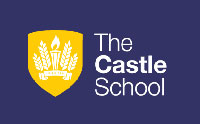 School Support
We show love and support to students, teachers and other staff at our local secondary school, The Castle School, by:
Providing a pastoral presence at Thursday lunchtimes.
Facilitating Life Skills sessions to meet specific needs.
Leading the external Christian assembly team.
Facilitating "Connect", the Castle School Community Christian Union, in Room D12 on Friday lunchtimes.
Providing prayer spaces.
Supporting the RE Department within class and at revision events.