Welcome!
This is an initiative set up for local families in Thornbury and surrounding areas by Thornbury Baptist Church to participate in a series of Summer challenges in the school holidays.
Each week primary aged children can choose 3 challenges or more from the 6 provided and participants will be rewarded for taking part in the weekly challenges with an iron on badge for their free drawstring rucksack.
The summer challenges begin on 20th July 2020 and each week a new challenges will be posted here and on our Facebook group.
There will be additional prizes for those who complete 4, 5 or all 6 weeks of the summer challenges!
Any questions please contact us at our Facebook page or email:
Many thanks and great to see you here!
---
Here are your 6 Summer Challenges, if you wish to accept them!
---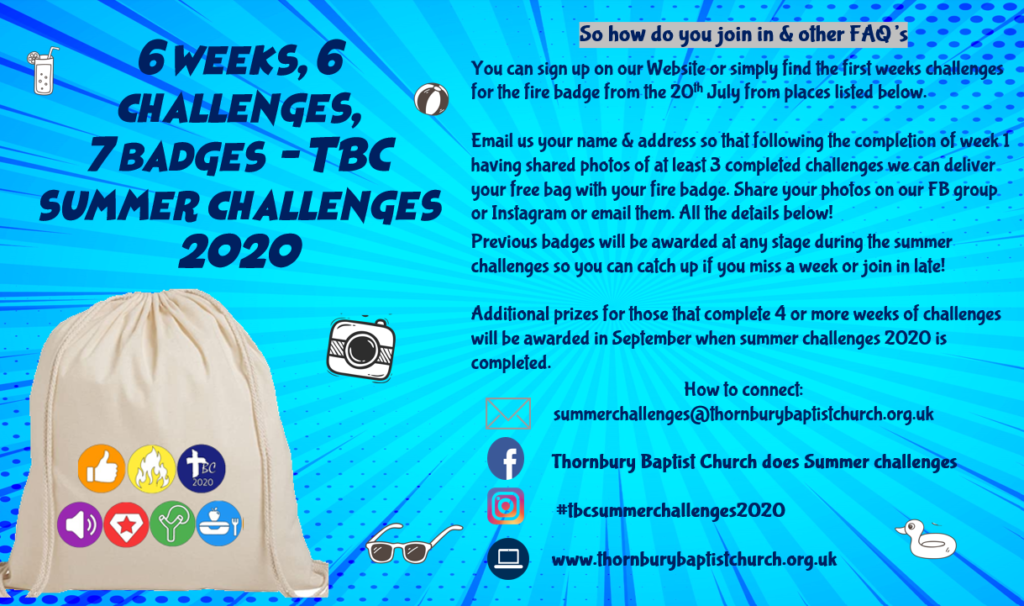 ---

---