Families at 10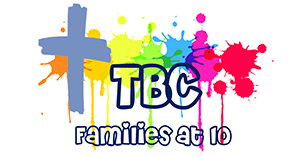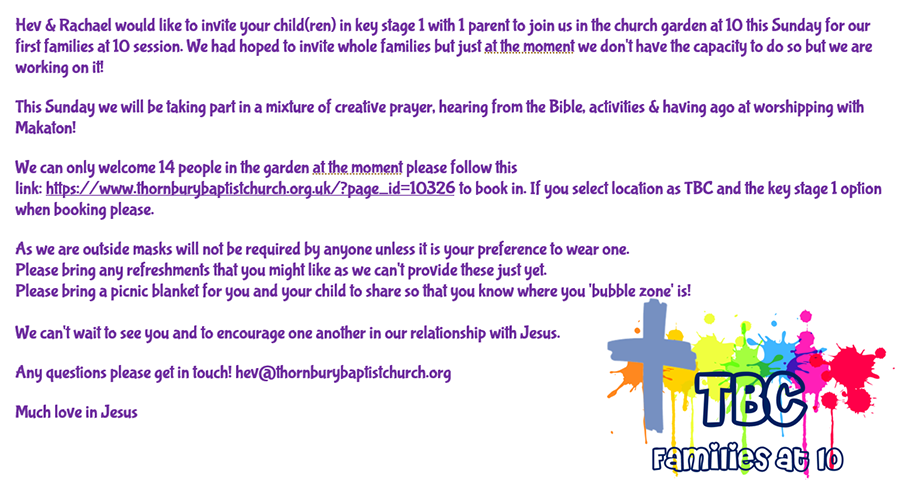 Hello!
I pray that as schools have resumed that you are settling into a new kind of normal.
Just a little heads up for what we hope is coming up… Whilst we are in this unusual phase we are hoping to start something called 'Families at 10'. I just wanted to gauge interest please whilst we still consider and risk assess etc. The short term hope is to welcome pre-school families alternate weeks and key stage 1 families the other alternate weeks to come to church for family sessions. We will hope to have a Bible story, media, activities, games, crafts for families in their own socially distanced bubble zones to hear, learn & share the word of God.
We recognise that it has been a looonnng time without being able to meet and we can't wait to meet again in a safe way. For families with mixed ages we would ask the families to choose which session would suit them best and we will do our best to adjust content to suit all of your family.
Sessions will need to be booked in advance as we need to manage numbers and record details for track-&-trace. Initially our capacity will be for 4 family bubbles at a time owing to social distancing & the space that we have available.
I will share more information and how to book ASAP but we hope to welcome key stage 1 families to 'Families at 10' on the 20th Sept all being well!
Please let me know what you think by emailing me on:
Blessings from Hev & the 'Families at 10' teams