LifeWORKS / LifeSOURCE
LifeSOURCE – Rooted in God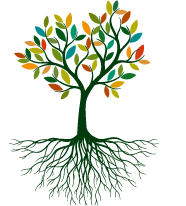 Our lives as Christians are rooted in what God has done for us, through the life, death and resurrection of Jesus, and through the gift of the Spirit. Jesus never doubted his Father's love – and nor should we. Throughout our lives we need to continually remind ourselves that we depend on God for everything! Staying rooted in his loving acceptance and powerful presence is the foundation of a life that works.

God the Father
Being a Christian is to be drawn into the loving arms of our heavenly Father.

Jesus
A deep appreciation of Jesus's life, death and resurrection is at the very centre of staying in shape!

Holy Spirit
The gift of the Holy Spirit makes God real to us, transforms us and empowers for living faithfully.
---