LifeWORKS / LifeSTREAM / Rest & Recreation
LifeSTREAM – REST and RECREATION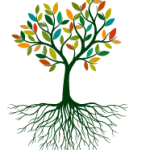 Hearing God's call to rest is a key to physical, mental and spiritual health.
The Lord is my shepherd;
I have all that I need.
He lets me rest in green meadows;
he leads me beside peaceful streams.
He renews my strength.

Psalm 23:1-3
How is My Life?

Rest & Recreation

What significance do I attach to my work (paid or unpaid, at home or elsewhere)?
How is worship expressed, daily and weekly?
How valuable is it for me to encounter God in creation?
Where do I express my creativity?
Recommend Reading

The Ruthless Elimination of Hurry: How to Stay Emotionally Healthy and Spiritually Alive in the Chaos of the Modern World by John Mark Comer

A fresh, challenging and compassionate response to busyness, based on the way of life Jesus offered his disciples.