LifeWORKS / LifeSTREAM / Christian Community
LifeSTREAM – Christian Community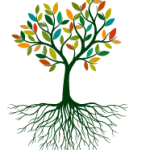 To stay in shape we need the help and encouragement of others on the same journey.
So encourage each other and build each other up, just as you are already doing.

1 Thessalonians 5:11
How is My Life?

Christian Community

Who are the friends with whom I share my LIFEWORKS journey? What is happening in these relationships?
How does joining with a worshipping Christian community work in my life?
Where am I serving others, and being served in God's family?
How can I deepen my engagement with others in prayer?