Two by Two
Two by Two meets on Mondays and Wednesdays at 9.45am until 11.15am. It is a group for parents or carers and young children that provides a loving and safe environment in which adults can get to know each other and can have fun with their young children. There is a small charge which is payable on a session by session basis. To put your name on the waiting list please contact TBC by phone or e-mail.
---
Mon 21 Sept – Teddy Bears Picnic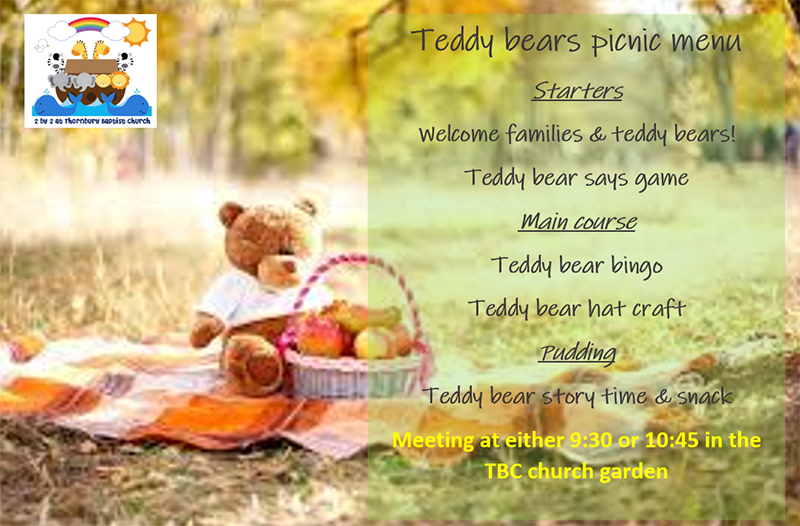 2 picnic times are available (9:30am and 10:45am) and each has space for 10 bubbles of 2 people (unlimited for bears). Please book in before the day.