LifeWORKS / LifeSHAPE / Contentment & Simplicity
LifeSHAPE – CONTENTMENT and SIMPLICITY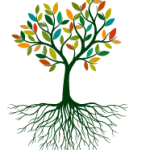 God's call to learn contentment and live simply is an antidote to stress and anxiety.
Yet true godliness with contentment is itself great wealth. After all, we brought nothing with us when we came into the world, and we can't take anything with us when we leave it. So if we have enough food and clothing, let us be content.

1 Timothy 6:6-8
How is My Life?

Contentment & Simplicity

Where am I content with God's provision and where am I discontent?
Are there ways in which simplifying my life would help me be more contented?
Are there aspects of my life where I should rightly feel discontented? What are they and how can I address them?
How can I find contentment in those areas of my life that are changing or challenging?
Learning to be Content