LifeWORKS / LifeSOURCE / God the Father
LifeSOURCE – GOD the FATHER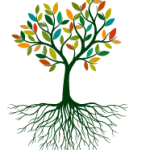 Being a Christian is to be drawn into the loving arms of our heavenly Father.
The Lord always keeps his promises; he is gracious in all he does.
The Lord helps the fallen and lifts those bent beneath their loads.
The Lord is righteous in everything he does; he is filled with kindness.
The Lord is close to all who call on him, yes, to all who call on him in truth.

Psalm 145 13,17,18
How is My Life?

God the Father

What does it mean to me that God loves me, right here, right now?
Do I find it easy or difficult to believe that God is kind?
What questions do I have for God at the moment?
Am I making room to enjoy God's closeness?
Learning to Stay Rooted in God

(4 Sept 2022)

(19 June 2022)

Practicing the Presence of God

In this practical talk, given at TBC, David Lawrence addresses the question of how to find the presence of God on our Frontlines, wherever we are.
Recommend Reading

John Mark Comer: God has a name (Zondervan)
This book is a simple but profound guide to what God says about himself! Using God's revelation of himself to Moses (Exodus 34:4-7), John Mark Comer helps us go deeper into our understanding of God. Highly recommended.

Pete Greig: How to Hear God: A Simple Guide for Normal People
Knowing how to hear God's voice is central to loving him and to obeying him. This helpful book looks at different ways that God speaks, and encourages us to listen carefully!