LifeWORKS / LifeSTREAM / Scripture & Learning
LifeSTREAM – SCRIPTURE and LEARNING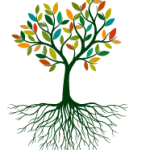 To stay in shape we need to listen carefully and regularly for everything that God says to us.
The holy Scriptures… have given you the wisdom to receive the salvation that comes by trusting in Christ Jesus. All Scripture is inspired by God and is useful to teach us what is true and to make us realise what is wrong in our lives. It corrects us when we are wrong and teaches us to do what is right

2 Timothy 3: 15,16
How is My Life?

Scripture & Learning

How has God spoken to me through Scripture recently?
Is my use of the Bible realistic and life-giving? If not, what might change?
What am I learning from sources other than scripture (creation, reading, conversations with others etc)?
What would I like to know more about and how could I achieve this?
Learning to be Scripture Lead

(6 Nov 2022)

(23 Oct 2022)
Recommend Reading

BibleProject videos and podcasts: www.bibleproject.com
A simply brilliant resource! A large and growing library of short animated videos, giving straightforward introductions to every book in the Bible and to key Biblical themes.

Cafe Theology by Michael Lloyd

If you would like to explore the major themes of the Bible, this book would be a great place to start. With clarity, honesty and touches of humour, Michael Lloyd opens up the Bible's teaching on Creation, the Fall, the Atonement, Resurrection, Holy Spirit, The Trinity, the Age to Come – and much more!

You don't have to be a professor to understand this book – it's written for anyone who wants to explore theology more deeply, with a study guide to help think through each topic.