LifeWORKS / LifeSTREAM / Prayer
LifeSTREAM – PRAYER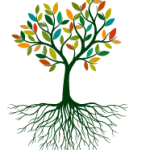 Making time to enjoying God's presence, to speak to him and listen for his voice should be a pleasure – and priority!
Don't worry about anything; instead, pray about everything. Tell God what you need, and thank him for all he has done.

Philippians 4:6
How is My Life?

Prayer

What forms of prayer help me encounter God at present?
What is the current rhythm of my prayer life (over the past month)?
Can I recall any recent answers to prayer?
Does fasting play a part in my life?
Learning to Stay Prayer Focused
Resources

How is My Life?
This booklet offers you some questions and key Bible verses to help you reflect on how you are getting on, as you develop a 'life that works'. You could use these over time as part of your regular prayer times, or maybe at the end of the day to help you reflect and pray about how things have gone on your frontline. You could also take the booklet on a walk with God – or to a moment alone in a coffee shop… or wherever!

The questions also provide a framework for discussion in your fellowship band or LifeGROUP.

The booklet is available in printed form from the TBC office, and the questions are also posted in each of the LifeWORKS webpages, under the tab 'How is My Life?'
Recommend Reading

Lectio 365 – Smartphone App.
You can find details of this daily Bible-based prayer guide here: www.24-7prayer.com/resource/lectio-365/
Lots of people at TBC use it as their way of meeting Good every day.