LifeWORKS / LifeSOURCE / Jesus
LifeSOURCE – JESUS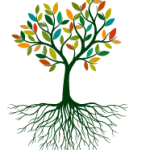 A deep appreciation of Jesus's life, death and resurrection is at the very centre of staying in shape!
And now, just as you accepted Christ Jesus as your Lord, you must continue to follow him. Let your roots grow down into him, and let your lives be built on him. Then your faith will grow strong in the truth you were taught, and you will overflow with thankfulness.

Colossians 2: 6-7
How is My Life?

Jesus

How is the life of Jesus serving as my inspiration at the moment?
What does it mean to me that Jesus is my Saviour?
How does my life demonstrate that Jesus is my Lord?
Am I joining with others to encounter Jesus in bread and wine?
Learning to Stay Rooted in Jesus
Recommend Reading

Scott McKnight: The Jesus Creed: Loving God, Loving Others
In The Jesus Creed, his seminal work, Scot invites followers of Jesus to step back into the world in which Jesus lived and to hear his core teachings like we've never heard them before. And just like his disciples, we discover how praying the Jesus Creed (Love God and Love Neighbour) will close the gap between the people we are right now and the people God created us to be.