LifeWORKS / LifeSHAPE / Obedience
LifeSHAPE – OBEDIENCE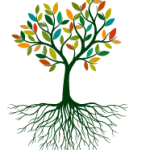 Obedience is the sign that we love and trust God. Our greatest joy is found in giving Him pleasure!
Jesus said to the people who believed in him, "You are truly my disciples if you remain faithful to my teachings. And you will know the truth, and the truth will set you free."

John 8:31,32
How is My Life?

Obedience

How does my love for God express itself in my life?
Are there specific areas in which I am consciously obeying God?
What positive impact does my following God have on myself and on others?
Where am I being challenged to greater obedience? How am I responding to that challenge?
Learning to be Obedient
Recommended Reading

The Jesus Lifestyle by Nicky Gumbell
The Sermon on the Mount is Jesus' teaching on how to conduct our lives. While his original audience was a crowd of first-century Jews, his words are astutely relevant to 21st century living, particularly as modern Western cultural trends are increasingly at odds with Jesus' teaching. Laid out to follow the structure of Matthew 5-7, each chapter delves into the topics raised in these verses, including:

Dealing with anger
Handling conflict and criticism
Managing money
Sex, marriage and divorce
The secret of true happiness

With his familiar mix of wisdom and humour, Nicky Gumbel explains Jesus' teaching and presents practical ways to apply it so Christians can follow Jesus in every aspect of their lives.