LifeWORKS – the shape of discipleship at TBC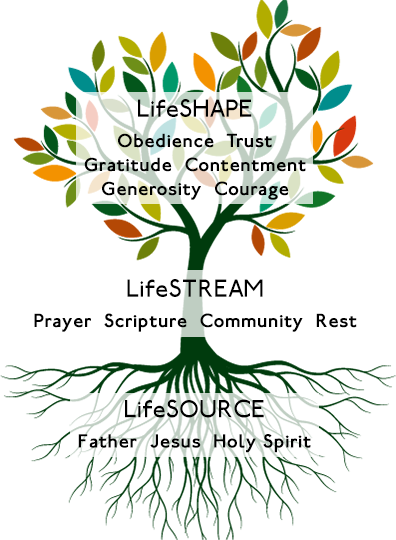 LifeWORKS is a way of helping us live our lives to the full, as followers of Jesus Christ. Whether we've just started following Jesus, or been doing so for many years – LifeWORKS helps our faith stay fresh and real.
LifeWORKS keeps us:
rooted in all that God has done and continues to do for us (our LifeSOURCE).
living a life of trust, obedience, contentment, gratitude, generosity and courage (our LifeSHAPE).
connected to God through prayer, the Bible, the help of Christian friends and living a balanced life (our LIfeSTREAMS).
---
---
Blessed are those who trust in the Lord and have made the Lord their hope and confidence.
They are like trees planted along a riverbank, with roots that reach deep into the water.
Such trees are not bothered by the heat or worried by long months of drought.
Their leaves stay green, and they never stop producing fruit.

Jeremiah 17: 7,8