Making God's Love Visible in the Middle East and North Africa.
Through satellite television and digital media SAT-7 enables the Middle Eastern Church – isolated, often small and facing many restrictions – to make known the love of Christ, to teach and encourage believers, and share a positive Christian vision for life and society. And all this in the privacy of people's homes.
Our Vision is to see a growing Church in the Middle East and North Africa, confident in Christian faith and witness, serving the community and contributing to the good of society and culture.
SAT-7 broadcasts 24/7 on 4 TV channels and is available in over 90% of homes across the 27 countries of the Middle East and North Africa. There's something for everyone – from children's game shows to deep theological studies – but woven through them all is the thread of God's transforming love for the world through Jesus Christ.
Most importantly, SAT-7 strives to make the Good News as easily understood and culturally relevant as possible. This is why most of our programmes are produced by Middle Easterners living in the region.
"Thank you for your prayers, dear friends. We give thanks to the Lord Jesus Christ who chose you to support the voiceless and be a solace to them."

Message from Man in Afghanistan.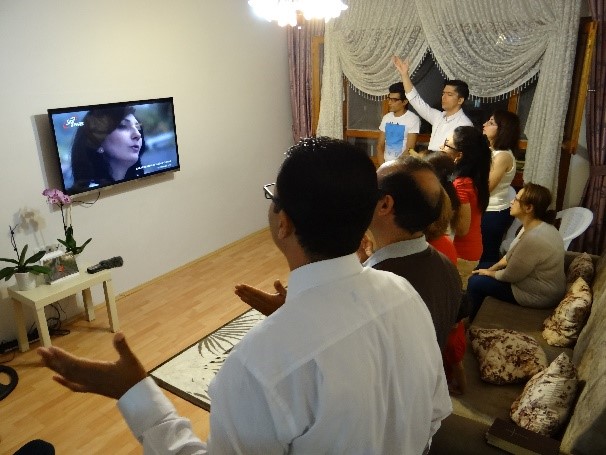 ---