Ukraine Appeal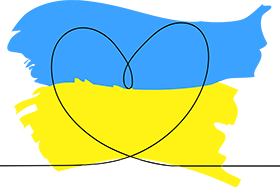 In response to the huge refugee crisis that is unfolding as a result of the war in Ukraine, we have been in touch with our Mission Partner, Transform Europe Network (TEN). They are working with churches in some of the countries around Ukraine, where refugees have begun to arrive. Here is a report form one pastor in Constanta, Romania:
"We are planning to host 20 mothers and their children from Ukraine. We have 20 rooms. If someone wants to partner in this we need 500 euro per family per month. They are crossing in big number in our area. We hope to do as much as we can to help…"
Ukrainian Refugee Support
TBC has a number of support processes in place. If you are a refugee or are supporting a refugee and need assistance then just contact the office for more information.
Carol Connolly has also had an exploratory conversation with the authorities in her part of Bulgaria, with a view to possibly hosting refugees in her Ark centre.
If you would like to give towards meeting some of these needs – and others as we become aware of them – then please make payments to the TBC account, or send donations to the TBC office, clearly marked for the Ukraine Appeal.
As a reminder the TBC details are:
Sort code
55-61-38
Account number
72400528
Thank you