Time to Explore Christianity?
---
In challenging times like these, having a faith in God makes a huge difference. Would you like to explore what Christians believe and the difference that faith in God makes in every day life?

We at Thornbury Baptist Church are running an online discussion course – called The Alpha Course – and you would be most welcome to join.
The course will meet online, via Zoom, so you can tune in and interact from home, with a cup of coffee in hand and your slippers on!
If you'd like to know more there is a short promotional video above.
---
(We may also run a daytime course, so if you can't make Wednesday evenings, please indicate that on the online form.)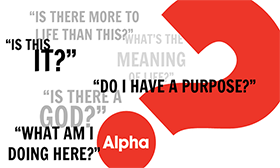 What's Involved?
The course runs for 6 weeks (with optional additional sessions), starting on Wednesday 29th April, and meetings will run for about one hour from 8.00pm.
There will be a short video to watch together at the start of each meeting, and then lots of opportunity to ask questions, and discuss together with course leaders Pete and Ali Hunter and the others in the group.
Please fill in this simple form to register your interest.