Foodbank (during COVID-19 pandemic)
---
From Friday 17th April you will no longer be able to come to Thornbury Foodbank to receive food from the Foodbank.
We are now moving to 100% home delivery. This means that all vouchers received will be delivered by a Foodbank volunteer to people's doorsteps.
All our Voucher Partners are able to issue e-vouchers which will be sent to us here at the Baptist Church if you live in our area. Please contact the organisation which usually issues you with a voucher.
If you already have a red voucher please take a picture of it and e-mail it to:
who we will then arrange for delivery as soon as possible.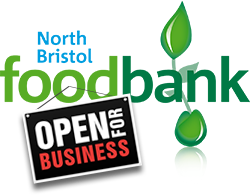 If you are not sure who to contact or this is the first time you have needed a voucher for Foodbank please contact:
Southern Brookes Partnership:
07773 209943
or
South Glos Shielding Team:
01454 864040
---
Thank you for your amazing contributions of food, essential needs and finance over the past weeks.
We have a good stock of the following items thank you:
Baked beans, cereal, tins of soup, pasta sauce, rice, noodles, tea, coffee, all kinds of pasta, toothbrushes and toothpaste.
We urgently need the following items:
Instant meals/pot noodles
Long life fruit juice
Sponge puddings
Long life milk
Stock is running low for the following items:
Tinned tomatoes
Tomato/Brown Sauce
Tins of spaghetti
Tins of pulses
Tins of tuna
Instant Mash
Tinned vegetables
Jelly (cubes please)
Tins of custard
Squash
Hand wash
Please can you make sure all items are in date and unopened.
You can donate any of these items by putting them in the Thornbury FOODBANK crate in Tesco (behind the tills), or left on the church steps on Fridays between 10.30am and 2.00pm.
If you are unable to donate food and would like to donate money to enable us to buy needed items please email the office for details on how to do this.